The real question should be "is this a bubble." Then for it to burst, we need to see the # of homes for sale  grow quickly, take longer to sell, and prices drop. Spoiler alert, this is not happening.
Yes, the median home price for Denver metro real estate "peaked" in June 2017 at $385,000, and has fallen to $370,000 in October 2017. But this is not a correction, let me explain.
First, home prices seasonally peak in the summer and fell last fall just like they are this fall. See the median home price graph further down in this report.
Second, when we look at home prices compared to 1 year ago, they are still UP almost 10%.
What we need to see for a true correction is the # of homes for sale to grow at a swift pace, homes take longer to sell, and prices drop. Here's what you need to know from someone on front lines. Lets look at the stats below, break them down, and come to an honest conclusion.
DAYS ON MARKET RISES TO 30 DAYS (same as this time last year)
While days on market has risen 20% in the last 3 months (25 days in August 2017 and now 30 days in October 2017) , this is NOT a cause for concern. In fact, this is a typical seasonal shift we see each year. Last October, the average days on market was 31 days and this October it is 30 days. So….we are exactly where we were last year at this time.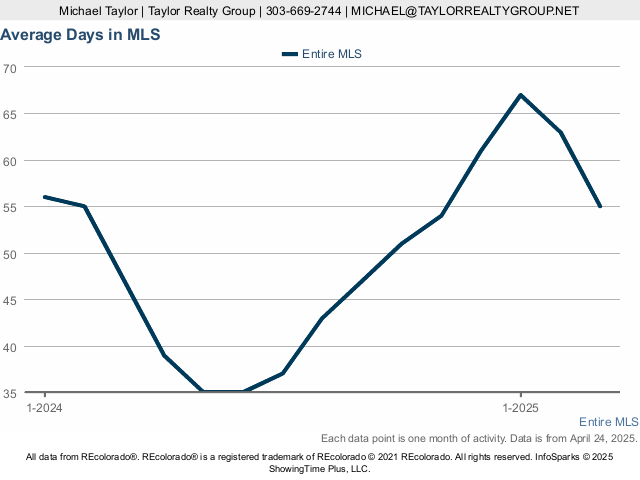 # Homes For Sale Up 9.6% From Last Year (9,060)
There were 8,259 homes for sale last October 2016. This October 2017 there are were 9,060 homes for sale. So we have 9.6% more homes for sale vs last year at this time.
# Homes For Sale DOWN 10% From Last Month 
Last month (Sept 2017) there were 10,079 homes for sale and in October this DROPPED to 9,060 which is a 10% DECREASE. While the fear mongers keep talking about a bubble, the # of homes for sale keeps dropping which is the opposite of a bubble. In fact, we still have a shortage of homes for sale.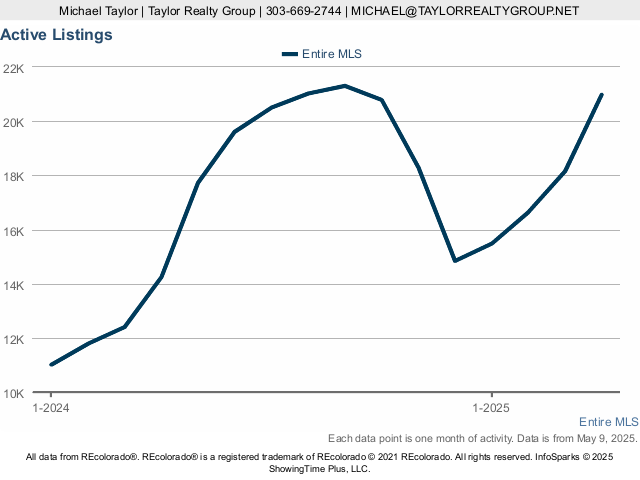 # Sold Homes (5,767) UP 6.8% From Last Year, DOWN 2% From Last Month
Ok, so the # of homes FOR SALE is UP 9.6% from last year, and the # of homes selling is also up 6.8%. So…this means we should have a net gain of about 3% which is notable but still not that scary. Pundits have started predicting a crash but based on these numbers, inventory is not sky rocketing. The market needs a net "gain" of inventory to become as more "normal" market anyway. Buyers have started showing fatigue competing against multiple offers and sellers have been hesitant to list because they don't know where they will go.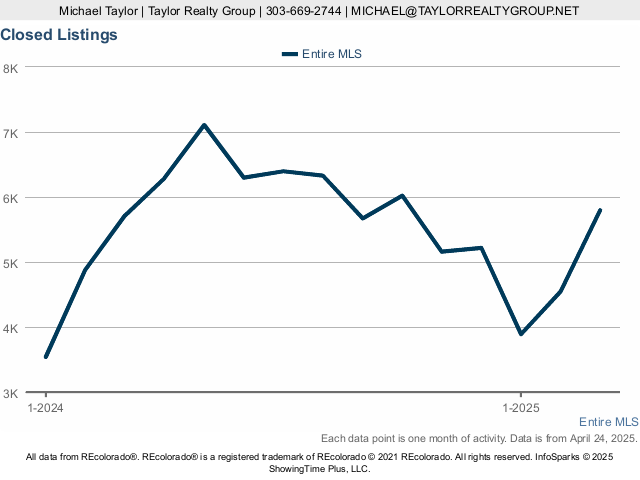 Median Sales Price of Single Family Homes is UP 9% From 1 Year Ago But Down 6% From June 2017
Last October 2016 the median home sale price in the Denver metro area was $342,500. It is now $370,100 which is a gain 8% year over year. Did home prices fall sharply by almost 6% since June of 2017? Yes! But this is typical as we can see in this chart below. The same happened in 2016 where the summer home prices peak and then cool off in the fall. This is pretty normal for our market.
NOW…as you can see below, home prices flatlined from fall of 2016 until spring of 2017, and then started climbing again. I will keep a close eye on this as we come out of the holidays and let you know if this is likely to happen again in 2018. My guess is it will. If so, buyers purchasing NOW are well positioned for potential equity gains. Sellers waiting to sell may be wise to wait until the spring rush as they can likely get a higher price. Only time will tell…and if we really had a crystal ball we would win the lottery 😉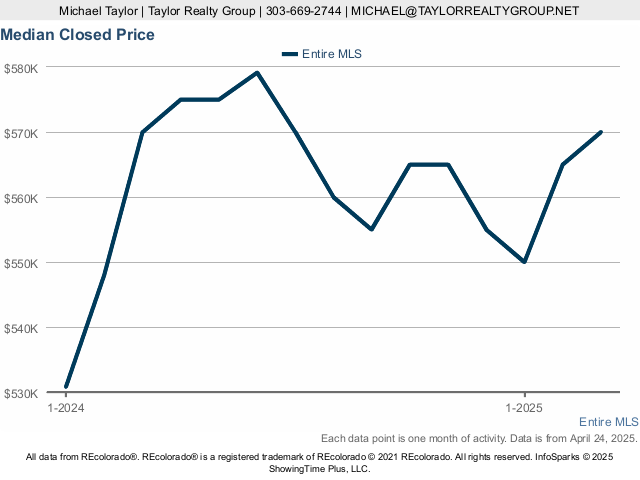 Have a real estate question? Fill out this form and I will give you a shout right away!