Congratulations on beginning your search to buy a home in Colorado! Our goal is to make the experience as simple and enjoyable as possible while providing expert guidance so you make a SMART and CONFIDENT purchase! Whether you are a first time buyer or a you've bought many properties, this 5-Step guide will help you get prepared.
Clarify Your Goals
Many people take a Ready/Fire/Aim approach when it comes to buying a home, but taking time now to plan makes a world a difference.
Why
are you moving &
where do you want to live
? Have you
definitely decided to move now
?
When
do you need to be in your new home? Will you be
paying cash or needing a mortgage
? If you own a home now,
do you have to sell your current home  first?
If so, how does that affect your purchase?
We have developed a cool  
"Buyer Wish List"
 that asks these and many other key questions to assist you in this process. We'll review your answers and provide expert guidance to help you come up with a plan to buy your new home.
Let's get started: Contact Mike Now!
Get Pre-Approved
The critical step is to meet with a reputable Mortgage Lender, submit a loan application, & obtain a loan approval prior to finding a home to purchase. They will help you determine (1) If you can obtain a loan (2) What loan type and amount is best for your situation, budget, & financial goals. You'll also learn how much down-payment is required & what price range, taxes, & other property expenses you'll need to consider.  A Pre-Approval is basically a permission slip to go house hunting! We can put you in touch with one of our preferred local lenders to answer all your finance questions and help you get pre-approved to purchase a home.
Let's get started: Contact Mike Now!
How Do They Determine How Much I Qualify For?)
Lender's use what is called a Debt To Income (DTI) ratio. Your monthly debt payments (auto loans, credit cards, student loans, etc) PLUS your new mortgage payment can be no more than 45% +/- of your gross monthly pay. The % allowed varies depending on your credit, loan type, and other factors, but 45% is a good estimation.
Here's an example:
Gross Income = $6000/mo
x 45% = $2700 (Max DTI)
NOTE: This means your current monthly debt payments PLUS your new mortgage can be no more than $2,700/mo
Example Debt:
Car Payment = $350/mo
Credit Card Payment = $200/mo
Student Loans =  $300/mo
Total Debt Payments = $850/mo
NOTE: Monthly living expenses like cell phone, cable, etc. ARE NOT included. Only recurring DEBT payments.
Putting It All Together:
$2,700 (Max DTI)
– $850/mo (Current Debt Payments)
= $1,850 Max New Home Payment
What's Included in Your Monthly Payment?
(P) – Principal –  this pays down your loan each month
(I) – Interest –  this is the monthly finance charge
(T) – Taxes –  take the annual property taxes for the property and divide by 12 months. You pay this amount monthly as part of your payment
(I) – Insurance  –  take the annual homeowners insurance premium for the property and divide by 12 months. You pay this amount monthly as part of your payment.
(MI)– Mortgage Insurance  –  if you have less than 20% down-payment you will likely pay monthly mortgage insurance until your loan balance reaches 80% of the original purchase price and/or you pay for the minimum MI term (usually 3-5 years)
+ HOA if applicable
Types Of Mortgages & Loans
Conventional: A  "traditional" mortgage and is administered through Fannie Mae or Freddie Mac (private corporations but regulated by the government). They are called "conforming" loans and in Colorado the maximum conforming loan limit is currently $417,000. Downpayments start at 3% but to avoid paying mortgage insurance and to obtain the best rate & terms borrowers need 20% down.
Jumbo: Loans that would otherwise fit conventional guidelines but are over $417,000. Downpayments are often 20% but the requirements can vary from lender to lender.
FHA: Insured by (but not funded by) the Federal Housing Administration (FHA) which is a division of HUD (Department of Housing and Urban Development). In general they are designed for lower to middle income borrowers, many first time buyers, or those with credit score below 720. FHA loans have somewhat more relaxed qualification guidelines than conventional loans, require a lower down-payment, but are more expensive over time and have more expensive Mortgage Insurance.
VA: For those qualified by military service, the Veterans Administration (VA) insures (but does not fund) 15 and 30 year fixed as well as 1 year adjustable mortgages with lower down payment requirements (as low as 0 down) and somewhat more lenient qualifying ratios.
FIRST TIME HOME BUYERS
There may be other options for first time home buyers including down payment assistance and lower money-down programs.  These are specific to the buyer's personal factors  AND where you are buying. There might also be ways to have your closing costs paid for. With our First Time Home Buyer services we will help you determine what programs you might qualify for.
What Are Typical Closing Costs & How Much Are They?
Closing costs average around 2%  of the sales price and you will pay them at closing (in addition to your down-payment). There are three categories (1) Settlement Costs (2) Pre-paids & Escrows (3) Pro-Rations. Settlement costs can vary between lenders and they must provide a good-faith estimate of all settlement costs and estimated pre-paids when you apply for a loan.
SETTLEMENT COSTS
Lender Fees:
Origination (Cost to get a loan)
Points, or loan discount fees, which you pay to receive a lower interest rate
Appraisal
Credit report
Private mortgage insurance premium (if applicable)
Title Fees (The title company conducts the closing & transfers title from seller to buyer)
Deed recording
Title insurance policy premiums
Closing Fee
Notary fees
Other Expenses
Inspection Fees (although these are paid at time of inspection and before closing)
Prorations for your share of costs, such as utility bills and property taxes
PRE-PAIDS & ESCROWS
If the following are being paid as part of the mortgage (which is often required) the lender will keep funds in escrow (reserve) accounts and then pay them for you throughout the year. 

Homeowner's Insurance – typically you will prepay your homeowner's policy for 1 year plus contribute several months' premium in reserve/escrow (if insurance is required to be paid as part of the mortgage which is often the case)
Property Taxes – typically they will collect 3-6 months in reserve/escrow
PRO-RATIONS
 Because costs like utilities, HOA, etc are usually paid on either a monthly or yearly basis, you might have to pay a bill for services used by the sellers before they moved. Pro-ration is a way for the sellers to pay you back or for you to pay them for bills they may have paid in advance. 
Get Representation | Choose An Agent
This is where you hire a real estate professional to help you find and purchase a home. It used to be tradition that  real estate agents would only work for (and in the best interest of) the seller.  As a buyer you would have to contact the listing agent of each home you were interested in & rely on them to help you negotiate an offer. Times have changed and home buyers have the right to have an agent exclusively represent  their best interests as a "Buyer's Agent."
Let's get started: Contact Mike Now!
Benefits Of Our Buyer Agent Services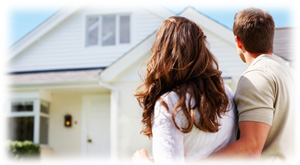 Help define your future home goals (needs, wants, expectations, concerns, etc)
Saves you time searching the market by only showing you homes that fit your criteria.
One Agent Shows You All Homes:  No need to call every listing agent, one agent can show you all homes
Help you explore & understand financing options so you can make the best decision
Prepare market reports to determine what similar properties in the area have been listed for and sold for
Negotiates best offer price and terms for you
Coordinates all the closing details and paperwork
AND………Our services are PAID BY THE SELLER, NOT YOU!
What Does It Cost? Do I Have To Pay You?
The seller pays the buyer agent commission. When an agent lists a home they offer what is called a co-op to the agent who brings the buyer. So, you have a professional show you all homes, negotiate, and be your advocate and you don't pay the commission! At closing, the seller pays it!
Do I Have To Sign Anything? (What is a Buyer Agency Agreement?)
To hire a Realtor as your exclusive Buyer's Agent in Colorado, you will enter into a Buyer Agency Agreement. It's legally required so that we (or the agent you chose) can state that they are are your buyer agent, negotiate for you etc and should be signed prior to looking at homes.
BENEFITS TO YOU & YOUR AGENT 
It`s basically a two way agreement that says that we will work hard to get you the best deal, not disclose your secrets or motivating factors, and be your advocate, working in your best interest to find and purchase a home. In return, if you purchase a house, it says you will do so through your agent so he/she can be compensated for the work that they do..
I WANT TO KEEP MY OPTIONS OPEN / I DON'T WANT TO BE "LOCKED IN" BY SIGNING ANYTHING
Every once in a while this comes up and is a myth-conception that you will bet better results by working with multiple agents. In fact, if you don't sign a buyer agency agreement it's impossible to receive priority service. Here's why:
CLIENTS W/BUYER AGENCY GET PRIORITY SERVICE: If you found a "good" agent, then they should obviously be helping other clients. (If they don't have any other clients…..that should be a big red flag!) These other clients have made a commitment to the agent (signed buyer agency agreement) so it's only right that the agent honors this and makes them a priority. In a practical sense, they respond to them first, tell them about new listings first, and put them first on the schedule to show homes. Being their advocate and providing excellent service is a top priority because they have established a relationship built on trust and mutual commitment.
NOBODY LIKES TO WORK FOR FREE 🙂 If an agent has one client they are guaranteed to be compensated for when they buy a home and another client they won't….it's only fair for them to put in more effort on the one they will get paid for. Working for free is not a fair exchange of value.
Find a Home and Make An Offer!
Now it's time to find your home! To simplify the search start by defining your "NEEDS & WANTS" & prioritize each of these. We've developed a Preference Matrix tool that helps streamline this process. Once we have a laser focus of your ideal home, neighborhood, etc. we'll use cutting edge tools & methods to find the best home matches & arrange showings. When you find "the one" we analyze market data to help you determine a fair price for your home & negotiate the best possible offer!
Let's get started: Contact Mike Now!
How To Find the Best Homes First
SEARCH ALL LISTINGS: We will search ALL listings, not just ours. This might sound simple but you would be surprised how many agents and companies only try to sell their listings first.
HOURLY ALERTS (DAILY IS NOT ENOUGH): We have several systems that update and provide alerts HOURLY, not daily. This is a must to be the first to know about new listings. If you are searching on national sites like Trulia or Zillow, these only refresh every few days and once a listing is sold, they often leave it on the site for weeks.
ACCESS TO BOTH MLS's (DID YOU KNOW THERE ARE TWO?): Along the front range there are 2 MLS's. Metrolist (Denver) and IRES (Boulder/Northern CO). Most agents only subscribe to one as they are expensive, but you & your agent need to be searching both. Yes….we are members of both and our online search lets you search them combined (Basic search) or separately (Advanced Search)
FIND OUT ABOUT  UPCOMING LISTINGS: Your agent needs to be networked with other top producing agents in the area as they often tell each other about their upcoming listings before they hit the market.
SCHEDULE SHOWINGS QUICKLY: Once you know about a home that might be "the one" you need to see it quickly. Make sure you buyer agent has  a team so someone is readily available to get you into a property quickly. If your agent doesn't have a team you will be at the mercy of their schedule…..and other buyers will beat you to the punch! Here goes the shameless plug…….Yes, we do have a team and 2 showing assistants to make sure you can see listings quickly 🙂
ELECTRONIC CONTRACTS: When you find the one, make an offer with an electronic contract so you get it in before other buyers. They can be made and signed on an Ipad, Smartphone, etc.
Neighborhood Factors To Consider
Remember. The 3 most important factors are
Location, Location, Location!
You don't just buy the home,
you buy the neighborhood and the lifestyle that goes with it.
What are the neighbors like? Are there future transit projects for the area that may have an affect? Will there be airplane traffic or other similar factors you should know about? Drive by the neighborhood again at different times (night, weekends, evenings, daytime) and ensure it "feels" like home to you.
Showing Tips & How To Choose "The One"
4-6 Homes Max Per Trip & Take Notes! – This keeps them from blurring together!
It's Not An Inspection – Think BIG picture. Do you like the floorplan, layout, overall condition & finishes, etc? If yes…. star it as a favorite. If you don't like it….move on!  You can always come back to your favorites for a second showing OR during a Home Inspection to look at the fine details.
Must Be Light Out – It's tempting to want to see homes before or after a typical work day, but don't get caught making a decision in the dark. You need to see the inside AND outside.
It's Ok If You Find It On The First Day! – Your time is valuable AND when you're searching/viewing homes day after day it becomes physically and emotionally exhausting. We work hard to get a laser focus of your ideal home and will show you the BEST HOMES that fit your needs FIRST. It's quite possible one of the first homes you see is "the one". It's ok! Finding your perfect home doesn't have to be hard.
HOW TO CHOOSE "THE ONE"
It's a process of elimination. You often have to see what you don't want in order to get a clear idea of what you DO want. It's best to only have a few possibilities in the beginning so you are not overwhelmed. Then, open up your criteria in order of priority.
Juggle Your Priorities. Even with an unlimited budget, there is no perfect home. The key is to find the BEST fit for YOU based on what is most important. In every case it comes down to the same 3 factors. Location, Price, and The House (style, condition, features, etc). It's helpful to rank your needs/wants in order of priority and decide what you are willing to compromise on as you search for your new home.
New Construction/Builder Homes: How to Get The Best Deal
BENEFITS OF A NEW HOME:
Better Energy Efficiency – built with latest building methods, materials, & codes
Can Be Personalized – If you build from the ground up you can choose your lot, floor plan, flooring, cabinets, finishes, etc You can make it yours.
Warranties – often 10 year structural and other components from 1-3 years
Modern Designs & Technology – designed for current lifestyle trends and to meet future technology demands
WHAT YOU NEED TO KNOW:
Sales Agent Works For The Seller, NOT YOU!  – They are very friendly but legally must work to get the BUILDER the best deal.
More Complex Than Buying Resale  – Incentives, upgrades, design center options, etc all affect the final sales price & each builder's pricing, & standard inclusions are different. What's under warranty and for how long? Is the builder reputable? What are the plans for the rest of the new community? The list goes on…..but you need to be on your toes!
Can I (or Should I) Use An Agent To Purchase A New Home? – ABSOLUTELY!! In addition to market knowledge, saving time finding the right home, expert negotiation skills, & handling closing details, they will also help you ask the right questions, ensure you are getting a fair deal, & help you navigate the otherwise overwhelming & intimidating builder process. The builder's staff  is watching out for their needs, and you need a savvy agent in your corner looking out of your best interests.
Must Register Your Agent On FIRST VISIT!!! – Builder's require this in order for your agent to help you. If your agent isn't with you write your agent's contact info on your registration card.

Is there any advantage to not using an Agent to purchase a new home? – No. Builders have a "single-price" policy. The price is the same whether you have an agent or not. In fact, if you have a good agent. you will pay less because they know how to negotiate with builders.
If you would like more information, go to:
INSERT BUTTON THAT GOES TO COLORADO NEW HOMES – How To Get The Best Deal
What's In An Offer & How To Negotiate
What's It Worth? (Price)–  Work with your agent to get a report of  similar homes that have sold and determine the market value. This is called a CMA (Comparative Market Analysis). Decide the maximum you are willing to pay NOW before it gets emotional.
How Much Should I Offer? – Every area is different. Determine what % of list price homes are selling for in the area. Your agent can give you professional advice to make a strong offer but without paying too much. DON'T listen to your uncle twice-removed who tells you to always offer 10% below list price!
Can The Seller Pay My Closing Costs?  – If you are asking for any concessions (seller pays $$ towards your closing costs) then make sure your offer NET's a fair price AFTER concessions.
Can I Ask For The Corvette In The Garage (Inclusions)? – Sure! I'm only half joking. You DO decide what "stuff" you want to ask for in the sale. Common requests are appliances, window coverings, etc but for rural property perhaps you ask for the tractor or snow plow. The more "uncommon" the request the less likely a lender will approve it….but it is up to you to decide what you want to ask for to start the negotiations.
Get Out Your Checkbook (Earnest Money) – You will submit a deposit with your offer to show you are serious. It's called Earnest Money. IF/WHEN your offer is accepted it will be deposited in an escrow account and credited to you at closing. It goes toward your cash to close. The amount of earnest money is negotiable and what is "normal" varies by price range and area.
Dates & Deadlines – When do you want to close? When do get to move in? Will the seller need time to find a new home? Do you need time to sell yours? When would your earnest money be non-refundable? Work with your agent and lender to determine what best protects your interest and works for your situation. Remember, the seller will have their own situation so dates are part of the negotiations. A typical closing time-frame is 30-45 days from when the offer is accepted.
Lender Letter – The seller will want to know you CAN buy their home. You must have a pre-approval letter showing you can obtain a  mortgage or if you are paying CASH, you will need to provide Proof of Funds showing you have the $$ readily available to purchase the home.
Electronic Signatures – We use electronic contracts and you will be able to sign your offer online (computer, smart phone, Ipad, etc).
Expect a Counter-proposal – Most sellers will not accept your offer as written, and often present you with a Counterproposal saying what the WILL accept. You can either accept it or present your own counter-proposal.
How to Beat Out Multiple Offers – In our current market, many homes are receiving multiple offers.  To give yourself the best chance, you want to:
Be First!
Move Fast – make an offer right away if you think it's the one
No Regrets – What is the most you would pay and offer that amount. If you get beat out you won't have any regrets….and if you win…you also won't feel you overpaid.
Closing & Get The Keys!
Once you're "under contract" your earnest money is deposited and a series of events are triggered to get you to closing. We have a full time transaction coordinator that helps manage all the details and keep your dates & deadlines on track. Good communication with your team (agent, lender, etc) is crucial to ensure your money deposit is protected & you close on time.
Let's get started: Contact Mike Now!
Timeline – What Are The Steps To Closing?
Making The Most Of Your HOME INSPECTION
A Home Inspection Is NOT REQUIRED But Is Recommended: A home is a big investment and you want to make sure it's not an unexpected money pit!
Costs For Home Inspections Vary ($300 – $500) – All inspectors charge differently & typically the larger the home, the more it will cost. There are common add on's as well such as Radon and Sewer Scoping. Most buyers test for radon and we recommend it. You will PAY THE INSPECTOR DIRECTLY @ TIME OF INSPECTION.
Home Inspectors Are NOT LICENSED:  It's quite surprising, but in Colorado, home inspectors are NOT licensed. How do you choose a good home inspector? A referral is best. There are also several national organizations that inspectors can be members of and receive certifications from. The most well known is ASHI (American Society of Home Inspectors).
What Should a Home Inspection Cover? Structure, Exterior, Roofing, Plumbing, Electrical, Heating & Air Conditioning, Interiors, Ventilation, and Fireplaces. If potential problems are identified the inspector will recommend specialists make further evaluations.
Don't be alarmed when the inspector gives a lengthy report of findings. It's normal. He/she is paid to find things wrong. Tip of the day….FOCUS on the BIG ITEMS and prioritize.
INSPECTION OUTCOMES
Move Forward As Is
Request & Negotiate Repairs
Terminate (if done before the Inspection Objection Deadline your earnest money will be fully refunded)
NOTE: Foreclosures & Short Sales are always sold AS IS. This does not mean you are stuck buying it…..but it means the seller won't make any repairs. Your inspection is for the sole purpose of deciding if you want to move forward with the purchase.
Understanding TITLE INSURANCE, HOA'S, & HOMEOWNER's INSURANCE
Some of the dates agreed to in the offer include deadlines for the seller to provide you with the title insurance policy and HOA (Homeowners Association) documents  (if one exists).
WHAT IS TITLE INSURANCE?
In Colorado, real estate is transferred by title companies at closing (vs some states that are done by attorneys). The title company will transfer "title" from the current owners into your name at closing. They will also provide "insurance" guaranteeing that you truly own the property and are entitled to all the rights that come with it. They will also guarantee that the seller has full legal ownership to rightfully transfer it to you. If it is discovered later that you don't have rightful ownership, the "title insurance" will reimburse you  and your lender up to the purchase price. Part of our buyer services is to help you review the title commitment for things such as:  correct spelling of names, any existing liens & easements, exhibits for mineral rights & HOA rules, and a statement showing how property taxed are calculated.
HOMEOWNERS ASSOCIATION DOCS
If there is an HOA, the seller is required to provide you with the rules and regulations, most recent budget, financials, minutes from the board meetings, and all the recorded documents with the county. You have a chance to review it all and decide if it is all acceptable to you. I've written a post for what to look for in an HOA in Colorado: 10 Questions To Ask When Buying In An HOA in Colorado
GET HOMEOWNERS INSURANCE QUOTES
You will need to purchase a homeowner insurance policy and provide your lender with the details. This insurance deadline is two-fold. (1) Verify the home is insurable and research any prior claim history and (2) compare rates/premiums to make sure it's acceptable to you. If either is unacceptable you may terminate by the Insurance Objection deadline and receive a refund of your earnest money. If it IS acceptable, you must provide your lender with your insurance details as this is required to obtain final loan approval for closing.
APPRAISAL – Possible Outcomes & Options
What Is An Appraisal? An appraisal is an "opinion" of how much a home is currently worth. Calculations are based on similar homes nearby that have sold within the past 6 months (these are called comparables).  Lenders require it when the buyer is paying for the home with a new loan.
What Do They Look At? Condition, location, features, size, etc. What they have a difficult time compensating for are market factors that drive prices up or down faster than the data suggests. For example, when inventory is low buyers may pay more than past sales because it's their only option.
POSSIBLE OUTCOMES:
"AT VALUE": This is most common and is when the appraisal comes back at exactly the purchase price. Appraisers were a target for plenty of blame for our most recent market crash. They were charged with over-valuing homes. So….now they are ultra conservative and even if the home is worth more, they often will play it safe and just value it at the contract price. This is called "at value".
ABOVE (Rare): Due to the history mentioned above, appraisals rarely come in over the contract price. The bottom line: If the appraisal comes in over contract price there is DEFINITELY some equity and you have made a great buy!



BELOW: Despite rising home prices, low appraisals delay or kill up to 15% of all deals in our local market currently. Strong demand for homes is resulting in multiple offers, and some properties are being bid up so high that they won't appraise.

If a home doesn't appraise for the contract price, options are:

PAY THE DIFFERENCE – Let's say the home appraises for $10k less than the contract price and the seller will only come down $5k on the sales price. The buyer CAN bring that additional $5k to closing IN ADDITION TO their downpayment. While it's not always wise to pay more than the appraised value, sometimes the home is worth it to the buyer.

TERMINATE – If the home does not appraise for the contract price  and you can't work out an agreeable resolution with the sellers, you may terminate and get your earnest money refunded to you.
LOAN APPROVAL & CLOSING  
When you make an offer you will be pre-approved for a loan but some "conditions" will need to be met for the lender to be able to close the sale. The "underwriter" will go through the loan with a fine tooth comb and collect all the final details like an appraisal, updated income docs from you, updated credit report, etc. They also will need to verify all the information on your loan application and document the source of all funds you are bringing to closing.  The Loan Conditions date in the offer determines when you need to have a complete Loan Approval by, and if it falls through after this date, you forfeit your earnest money. Tips of the day…..
– No new loans or big purchases
– No job or income changes!
– Work closely with your Realtor and Lender to track these dates to protect your earnest money!
– It's normal for the lender to need updated info all the way up until closing
– Don't pack the truck until you have full loan approval!
Now What? Let's Get Started in FINDING YOUR NEW HOME!!!

Very knowledgeable and a true professional
Mike did a great job for us,always ready to help, very knowledgeable and a true professional. From the start of a long search for our dream house to finding it and buying it, Mike was patient and diligent in helping us find what we were looking for! During the closing process, Mike and his team were on top of it at all times, paying close attention to all the details. Smooth as silk!
Thomas and Laura Wheaton
Thornton CO