Here's what you need to know from someone on front lines… Let's look at the stats below, break them down, and come to an honest conclusion.
DAYS ON MARKET are about the same as this time last year
Days on market dropped sharply from the beginning of the year but is about the same as it was this time last year. Basically staying status quo. If past history is a guarantee of future performance, we can expect days on market to continue to fall as we continue to move into spring and summer.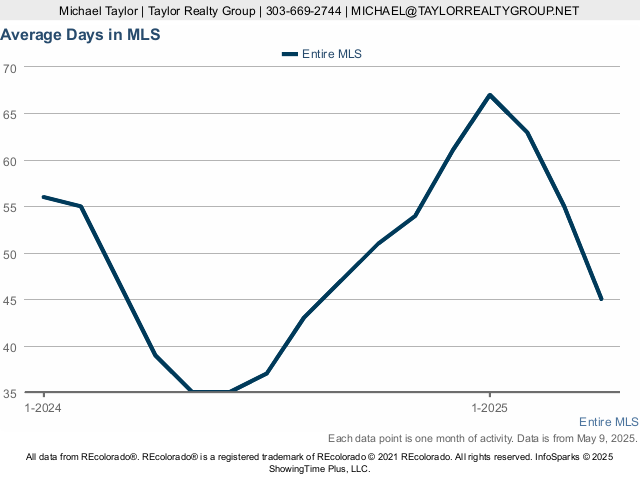 # Homes For Sale DOWN by over 3,000 active listings since last summer but UP by around 1,000 from the same time as Last Year (8,800 Active Listings)
In January 2018 we started with about 6,000 active listings. In January 2019 we started even higher with about 8,200. As we move into the spring and summer housing season we will continue to see more houses come on the market. Fewer homes for sale is what started boosting price gains, as demand far exceeded supply. This data shows the market is shifting. Let's keep going below before we decide what this means overall.
# Sold Homes is around the same from this time Last Year  
Ok, stay with me here. So the seasonal drop off in homes sold between August and September is normal. You can see there was a substantial drop off last year at this time too. BUT…if we compare year over year, this is startling. We have MORE homes for sale (40% more in fact as we saw above) and we have LESS homes sold than last year. So this is more than a seasonal shift.
The market is gaining supply  (homes for sale) faster than they are being sold.
Substantially more. What will be telling is in April when we typically see a spring rush. If we see even more homes for sale AND if the market is already not absorbing the surplus, we could see inventory rise sharply in the spring 2019. What this means to follow below. However, we were seeing buyers showing signs of fatigue competing against multiple offers and sellers hesitant to list because they don't know where they will go. As the market started shifting I believe more sellers were hoping to sell at the "top" of the market so they are putting more homes on the market, and faster than they can be sold.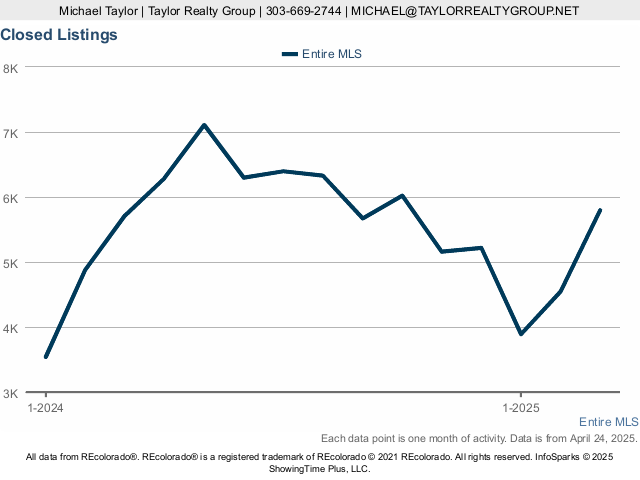 Median Sales Price of Single Family Homes ($405,000) is close to the same as the same time last year.
Oh boy. Here we see sales prices starting to rise again as we move into spring and summer. But this is not a reason to panic. We can see home prices often peak in June and drop the latter half of the year. This is cyclical and normal (see how it dropped the same last year in graph below).
BUT….a year over year comparison is important to get some perspective as to where we are trending. A year ago homes were selling about the same as they are now. What we need to keep an eye on is if home prices increase this spring and summer again. Last year home prices actually rose around $35,000 to its summer peak. With inventory starting to rise again we will have to keep an eye on if prices rise again as well.
This market adjustment is in line with predictions that prices would normalize as supply gained. However, what is bizarre is that demand has dropped quickly. Many expected supply to increase and hence this would put downward pressure on prices. BUT most thought demand would remain a constant. These numbers show demand is not remaining constant despite strong economic indicators (employment, retail, growth, etc) and more sellers are wanting to sell at the same time fewer buyers want to buy.
More sellers are wanting to sell at the same time as fewer buyers want to buy.
If this continues, perhaps prices will adjust downward which may actually increase demand again. Many believe (and I tend to agree) that affordability is what is lessening demand. I believe the same amount of buyers WANT to buy, but fewer can, simply because of affordability. Sellers waiting to sell may be wise to list sooner than later to maximize the sales price. Only time will tell…and if we really had a crystal ball we would win the lottery ;).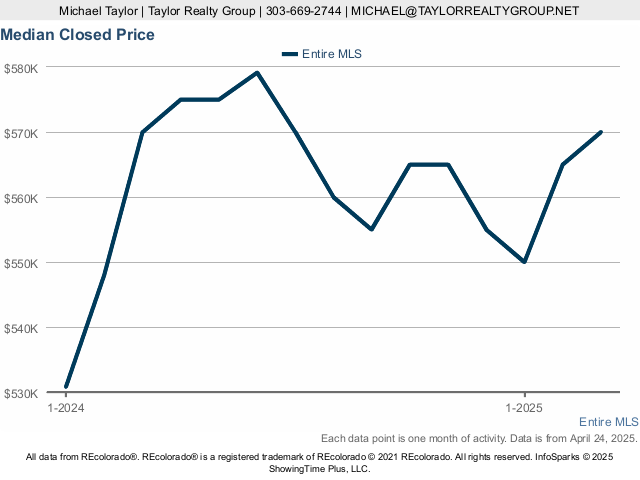 Have a real estate question? Fill out this form and I will give you a shout right away!