Here's what you need to know about the Denver Metro real estate market from someone on front lines… Let's look at the stats below, break them down, and come to an honest conclusion.
DAYS ON MARKET up 18% This Summer Vs Last & Continues to Rise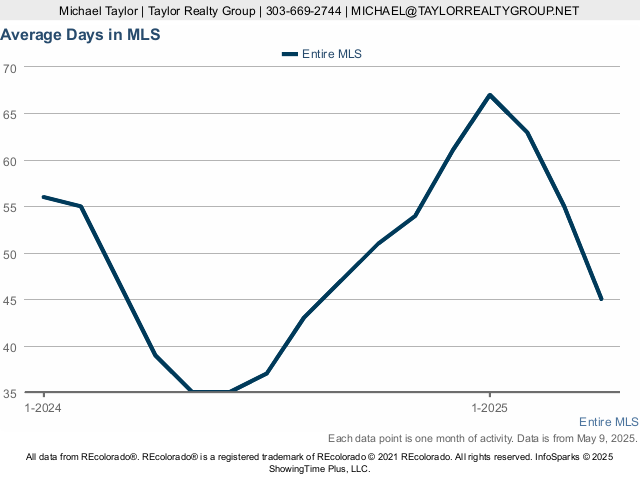 We saw the typical seasonal pick up this summer but not as much as the year before. Days on market (DOM) dropped to a low of 26 days in June of 2019  but was down to 22 days in June 2018. This means homes took 18% longer to sell this June vs last. If we look at Aug 2019, the DOM is 33 days compared to 26 days in Aug 2018. This is 26% increase. This means homes are trending to take even longer to sell as we move later into the year.

# Homes For Sale UP 14% since last summer (13,699 Active Listings)
As of 8/31/19 there were 13,699 homes for sale in the Denver metro area. Last Aug 2018 there were 11,977. This is a 14% increase. This explains the increase on the days on market above. As more "supply" is added to the market, if the buyer demand does not also increase, it will simply take longer for a home to sell. Many sellers are starting to "panic" when their home is not selling over a weekend, but we our market is becoming more "normal" and this actually is a good thing. The gains we were seeing were not sustainable over time and also scares buyers away. So while a fast market is great to make hay short term, it's not a market you can count on long term so this slowing is a good thing in my opinion.
# Sold Homes is Almost the Same As Last Year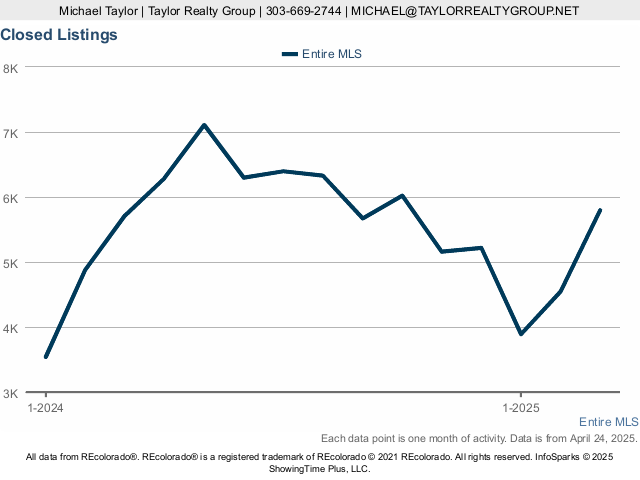 In Aug 2018 we had 6,948 homes sold. Fast forward to Aug 2019 and we say 6,912. Pretty much no change.
The market is gaining supply  (homes for sale) faster than they are being sold.
Substantially more which is why the market feels like it's slowing. As the market changes I'm seeing more sellers wanting to sell because they are concerned the market will fall and want to sell at the "top". However, many sellers are moving out of state and "Cashing out" so they are not becoming buyers to help with buyer demand.
Median Sales Price of Single Family Homes ($415,000) is UP ~ 4% From Last Year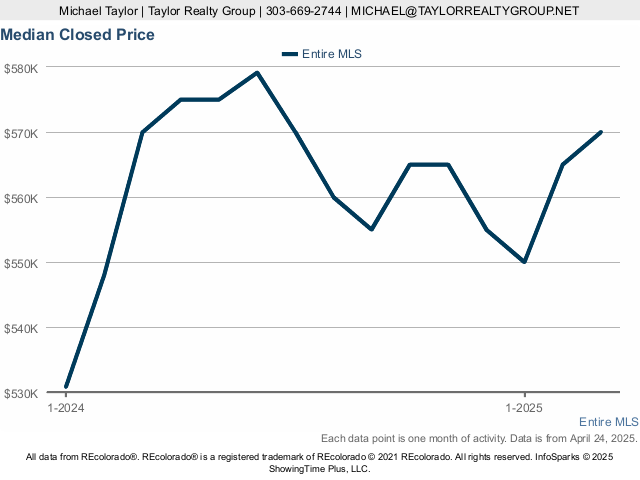 How weird right. There are more homes for sale. They are taking longer to sell…but yet homes are selling about 4% more in Aug 2019 than they did last August. This would indicate our market is still much improved…since last year, BUT what will be telling is how we do going into the Holidays (as median sales price typically drops).
MONTHS SUPPLY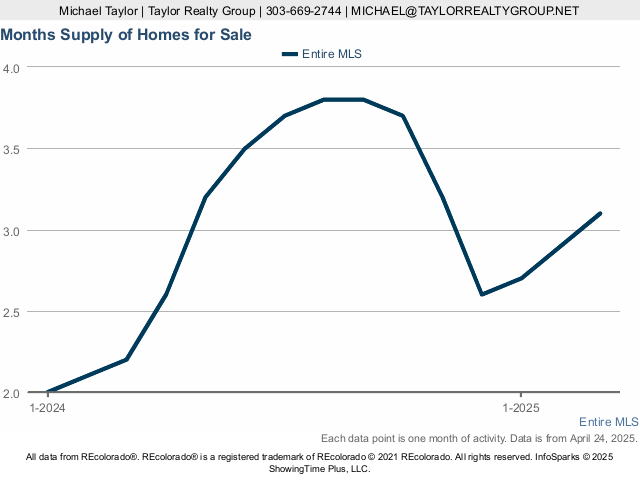 This is where rubber really hits the road. IF no new homes came on the market, we would be sold out of homes in about 2.3 months. Last year at this time we had 2.1 months of inventory. The net gain is not substantial. Home prices are still holding and so far are only seeing the seasonal slow down we see each fall.
Bottom line, I think the market is stronger than it "feels". The number that bears watching is the days on market and # of homes for sale. They go hand in hand are tied to supply/demand. Interest rates are actually lower now than they were just a few months ago which may spur buyer interest/demand. Home prices are not rising so fast which may also bring more move up buyers back into the market who were nervous about going "homeless" or not wanting to get into "bidding wars".
Now….if buyer demand does NOT increase, and home keep taking longer to sell…then inventory will keep climbing. If we get over about 4 months of inventory that starts leanings towards a seller's market. In that type of market home prices do start falling.
Another factor to watch are defaults/foreclosures/short sales. A lot of homeowners have used their current home as a bank account and drawn out their equity in cash. IF home prices don't hold and they have to unexpectedly sell when they don't have enough remaining equity to cover selling expenses, this can cause quick disaster for the market. I am watching default rates closely and will keep you informed of any trends worth noting in future updates.
Have a real estate question? Fill out this form and I will give you a shout right away!