As you know, I try to stay on top of technology changes for real estate so you guys have the best real estate tools and resources at your finger tips. It seems like only yesterday (5 years actually) my old website went live…..and it was getting pretty dated. I would regularly receive compliments that it was cool and more personable than other real estate agent websites, but that it was not working well on iPad and mobile browsers. It just wasn't crossing over well as almost 80% of people are now on mobile when reading/researching about real estate.
So, here is my new website! I'm so excited to launch and and truly hope it's a good resource for you guys. A lot of late nights, early mornings, and buckets of coffee went into it. I'd love to hear your feedback so please post in the comments below.
Here are the main highlights of WHAT"S NEW on the new site:
(1) MADE FOR MOBILE – it's a brand new "responsive " WordPress theme made exclusively for real estate. This means it is super fast and automatically adjusts to look great on all browsers big & small. No more scrolling around the site when you are on your mobile.
(2) SERIOUS PROPERTY SEARCH – I changed vendors for my web search tool and you're gonna love it! It has basic, advanced, map, and address searches. More importantly, the Advanced search adds a TON more search fields than before so you can find exactly what you are looking for. Plus, the data updates hourly vs nightly.
(3) NEW GUIDES PUT ALL THE TIPS IN ONE PLACE FOR BUYERS AND SELLERS
Thinking About SELLING?
What's My Home Worth?
First 5 Things To Do
Interviewing Realtors: 16 Questions
Negotiating Like a Pro
Keep The Sale From Crashing
See SELLER Success Guide!
Thinking About BUYING?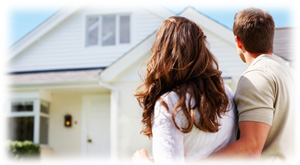 Clarify Your Goals
Choosing The Best Mortgage & Lender
How To Find Best Listings First!
Negotiate Best Possible Offer & Make Sure It Closes
See BUYER Quickstart Guide!
Again, I hope you find this site helpful and a great real estate tool. I would love to hear your feedback and/or suggestions. Please post comments below.