With the new school year in full swing and the summer hustle and bustle finally over, the fall can be a fallow time for both buying and selling real estate, but that doesn't have to mean that you have to sit on your hands until the next spring rolls around. Fall can be an excellent time to sell your home. There are a lot of things in your favor this time of year and you can leverage them in order to get the very best return on your investment. We have put together a few quick tips and strategies that you can start to deploy right now in order to help you get the best sale possible on your property. Let us know in the comments if there is anything else we should add to this list or how these tips worked out for you, or anything else that's on your mind, really. We'd love to hear from you. 
Tip #1: Stick With The Basics
The basics, aka the fundamentals, are called that for a reason: they are the foundation of a good core strategy. When selling your home this fall, let's not forget the basics and start to deploy them as the foundation of our strategy and build from there. We have developed some bad habits over the last few years with the nationwide real estate boom when you could list a literal cardboard box with a front door drawn on it and it would sell within 24 hours. Just as it has been for years and years before the boom, you have to actually work for a sale these days. For buyers, it is a much more emotional investment these days and not just a knee jerk reaction to the immense competition around them in order to secure ANY home. Now they want to buy the perfect home for their family, budget, and situation. You're gonna have to woo them. Here's what we mean by going back to the basics in order to help the buyer fall in love with your home:
Hire a landscaper or at least make the landscaping look professional. Curb appeal is back on the menu!

Touch up the house wherever possible: paint the exterior, replace old windows, add new blinds and window coverings, new flooring or countertops, paint the interior, etc. 

If it's in your budget, then you may want to invest in some upgrades to core areas of the house like the kitchen or bathrooms. 
Tip #2: Staging Is More Important Than Ever
This is a great time to be a professional stager, that is for sure. Since buyers are more picky these days, we have to put in more effort than ever to be more desirable, and that's where staging comes in. Make them fall in love with your home with the right staging and you will help to both make the sale faster and get a better return on your investment versus an unstaged home. Learn more in the infographic below. Taylor Realty Group offers industry leading staging consultations in order to help you declutter, rethink spaces, and so much more. We can also help you arrange a full staging from top to bottom. Give us a call today to learn more about these services.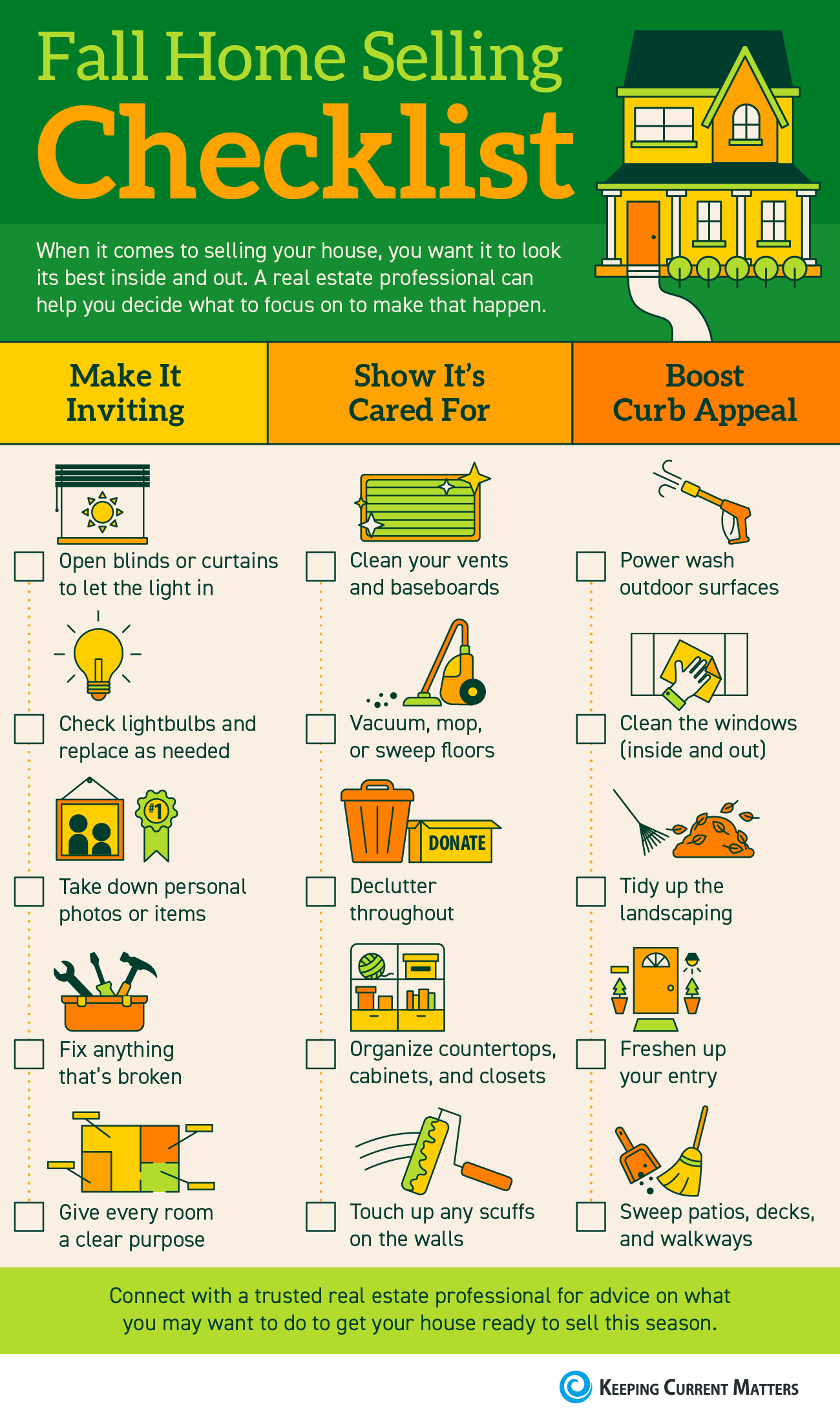 Tip #3: Patience Is A Virtue
It is not like before where you can put your house up on the market and go camping for the weekend to come home and find multiple offers. The current market dictates that we go through a much longer process these days, and not just a weekend. You must set and adhere to the right expectations. Now there is a fall rush so if you are on the fence, now is the time. Buyers like to buy before the snow flies, so get your ducks in a row!
For The Road.
Going back to the basics is an excellent way to help you get a better return on your real estate investment and it can allow you to find and connect with the right buyer as well. Wondering what your home is worth and if it is the right time to sell? Give us a call! We will get you a FREE custom report in 3 minutes!