About Michael
MICHAEL P TAYLOR | PROFESSIONAL HIGHLIGHTS
Business Degree (B.S.) in Marketing From CSU
Full time Colorado Realtor ® Since 2004
16 Years in Sales & Marketing
Employing Broker Real Estate License
Local! Lived in CO since 1984
Member of National, Colorado, & Denver Metro Assoc. of Realtors ® (NAR CAR DMAR)
We know you have many choices when choosing a Colorado real estate professional to help you buy or sell a home and are thrilled you've stopped by! I (Michael/Team Leader) specialize in Broomfield, Westminster, and Thornton real estate but am often referred to help people throughout Denver Metro & Boulder County! We'd love an opportunity to be of service.
AWARDS & RECOGNITION
5280 Magazine's FIVE STAR REALTOR (2010 – 2018)
Top 5% of Realtor's Nationwide
(Sales Volume)
Featured on HGTV "My House Is Worth What" w/Kendra Todd (Winner of Apprentice)
EDUCATION & AFFILIATIONS
SERVICE & GIVING BACK (WHY I WORK)
I strongly believe we work to LIVE…..and NOT live to work. Blessings are meant to be passed on! Currently I serve at Orchard Church and volunteer as much as possible with Junior Achievement helping youth learn about business.
Getting To Know Michael……
WHEN I WAS A KID: I was born in Danbury CT and moved
to CO in 1984. Mark & Taylor mowing was the first company I founded. The 3 of us mowed 50 lawns per week. It kept us skinny & helped me save to purchase my first car!
WHERE IN THE WORLD….After graduating from CSU I jumped into the corporate world as a Product Manager for Agilent Technologies. My initial hunch was confirmed and it wasn't right for my entrepreneurial drive. During college I had worked as a sales rep. for a travel company while honing my skills as the favorite campus DJ. I returned to these to pay the bills. The travel company soon promoted me to Advertising director & then Destination Manager for Mazatlan Mexico. I spent 4 years negotiating international business contracts, managing our national sales team, & overseeing a program with 6000+ travelers. I "had to" live on location for 6 weeks each spring. Simultaneously, I gained recognition as a premier DJ for Colorado's elite nightclubs while running an Entertainment & Promotions company, Mirage Entertainment. In case you are curious, my name was DJ Tluv =)
TURNING POINT: In 2004 I had a profound spiritual awakening. I was a motivator & leader but something was missing; I wasn't bettering the lives of those around me. In 2004 I leapt into real estate. It's very rewarding to be a resource at such an important time in people's lives.
IT'S A GOOD LIFE: More blessings came after that turning point: My wife Cece and I were married in 2005. We have two beautiful kiddos & my other "loves" include coffee, traveling, working out, keeping up with new tech gadgets, date nights w/ Cece, and daddy time! It's a Good Life!
About TRG
You've probably noticed the "Strategy" picture of me (Mike) playing chess with my dog Tai. Sure it's to grab your attention but it's also meant to show you that we take a "strategic" approach to helping our clients. We don't just sell homes, we provide Expert Guidance & Friendly Personal Service. Whether you are looking to make a move in 3 months or 3 years, my goal is to help you make smart, confident real estate decisions & and find success in the ever-changing Denver Metro & Boulder County markets.
For Sellers: With my degree in marketing and background in technology, we provide a Unique Marketing System that gets homes sold for more $$ / Faster Results!
See Our Seller Success Guide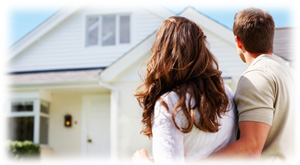 For Buyers & Relocating Clients: We provide professional Consulting & Concierge Services so they can make smart, comfortable, and confident purchases.
We help them clarify their goals, interpret market conditions, create a purchase "strategy," and then make it happen!
See Our Buyer Quickstart Guide
We're A Little Different Than Most Realtors… (95% Referral!)
Unlike most agents who spend a majority of their time looking for new business, my business is about 95% referrals. I try to go above and beyond for my clients & instead of advertising, I invest in client care systems. Our team gives first class service  throughout the transaction including an Administrative Assistant, Transaction Coordinator, Buyer Specialist, Mortgage Brokers, Home Staging Consultant, and Construction Contractors. We utilize the latest technology and strategies to maintain client communication, market our listings, and manage transactions. I (Mike) give every client my all and I love it! It's a good life!
Meet Our Team
Front Range Professionals
Taylor Realty Group is a licensed real estate corporation & also a member of Front Range Professionals. This is a high powered office comprised of top producing Independent brokers in the area. This gives us and our clients tremendous resources of a big real estate office without the corporate red tape or inefficiencies.
HIGHLIGHTS & BENEFITS 
Most Experienced Agents & Brokers in North Denver Metro/Boulder County areas 
Familiar – large market share
Big Network – Statewide network with Colorado's top real estate agents & brokers
Flexibility  in transactions because Mike IS the Broker
Efficient –  No red tape or corporate inefficiencies found in big brokerages
State Of The Art Technology  – tools & resources to serve our clients
Professional Office – conveniently located at ~ 120th / I-25